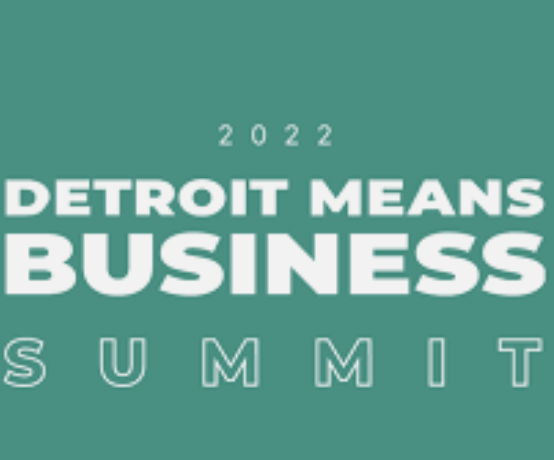 Detroit Means Business hosted its inaugural small business summit on May 2, 2022. The event offered tangible takeaways for strengthening business, including 1:1 Expert Consultations, Live Panels and Workshops. Connect 313 was proud to participate in this event to support local Detroit businesses utilize digital resources to promote and strengthen their business. Myka Burley Connect 313's Community Manager is an active participant in Detroit Means Business as a member of small business x digital divide committee. Autumn Evans Connect 313's Operations Director spoke on a panel about pro tips for digital business success, where she also shared details about how the city of Detroit is working to bridge the digital divide. Qumisha Goss Connect 313's Digital Literacy Subject Matter Expert also attended the morning session to give 1:1 Consultations on Digital resources.
During our 1:1 Consultations we met with the following Detroit businesses
Some lessons we've learned and some tips for small businesses.
Maintaining a digital presence takes time and dedication. Set a schedule for yourself to regularly post to or update your website or social media presence. Rachel Wood of the Art Loft has a beautifully updated website and strong web presence and she shared with us that she spends a lot of her time keeping her web presence up to date. There are also digital tools available to assist you with this process. Learn More.
Digital Marketing can be daunting, finding your tribe or a group of like-minded people can help you get a leg up. The Gospel Music Cafe has successfully marketed their ball room dance classes and poetry events by sharing their events with local facebook groups.
Your Business Acumen, Knowledge and Passion will drive your business. Digital Tools and Technology are just tools to support you. Don't get overwhelmed by all the choices, and options. You know your business best, think critically about what you need help with and access your own willingness to learn new technology or systems your self or a hire a professional as needed. Valaise at Tried and True Financial shared her digital business Card with us, a cool digital tool by HiHello.
Check out https://www.detroitmeansbusiness.org/ for more tools and resources to support your business.