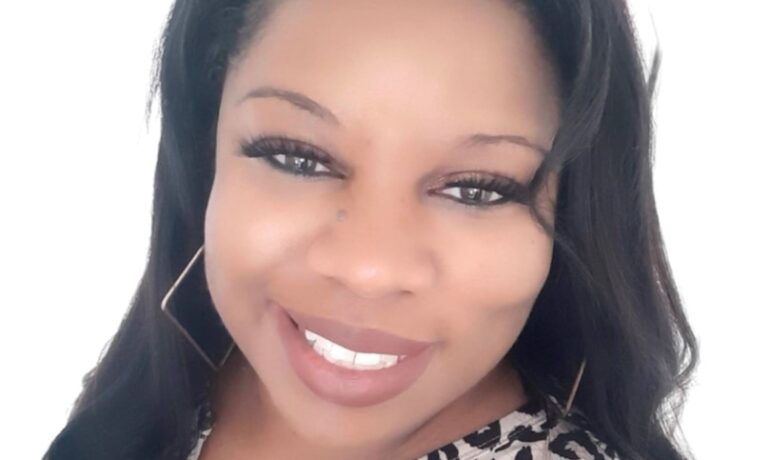 Angela Meyers on Being Part of the Solution
Angela Meyers experienced the digital divide in Detroit firsthand when she saw children and seniors in her own community struggling to access and use technology. That inspired her to join Connect 313. 
"The Wi-Fi connection in our area had the lowest speeds and the highest prices," she says. "I wanted to be part of the solution."
Today, Angela is helping to drive solutions as Connect 313's Vice Chair of the Special Projects & Shared Resources Committee. In this role, she looks for creative ways to get involved with the community and finance digital inclusion initiatives.
"What interests me most about Connect 313 is the community involvement. It is a collective effort by the City of Detroit, local and national businesses, and the community," she says. "The idea that we are all working together to reach one goal really grabbed my attention."
By offering digital literacy programs, supplying devices, and increasing internet speeds for people across the city, Angela hopes to make the digital world accessible for everyone. 
"Our priority is the opening of our neighborhood tech hubs across the city and supplying the essential services Detroiters require for employment, healthcare, and education. Connect 313 is on the right track," Angela says.
In addition to working at Connect 313, Angela is a Member Advocate with Blue Cross Blue Shield of Michigan. She graduated from Henry Ford Community College in 2014 with an associate degree in general studies and is currently a senior at Wayne State University pursuing a bachelor's degree in business administration with a marketing emphasis. 
Angela is also a deejay and owns Musical Dynasty Disc Jockey Services. Since 2016, her company has hosted Feeding Detroit's Homeless, an event that provides Detroit shelters with hot meals and other necessities.
"By transforming Detroit into a digitally inclusive city, Connect 313 is closing the divide," Angela says. "I want the people of Detroit to know that we are making a significant amount of effort on their behalf, we value their opinions, and we want them to be a part of the process and have their voices heard."
Have a suggestion for closing the digital divide in Detroit? Submit it here: https://connect313.org/suggestions/