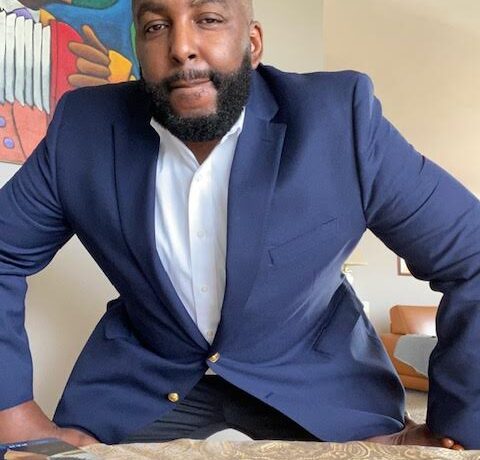 Dr. JR Sledge is a Leader in IT Training
Born and raised in Detroit, Dr. JR Sledge was taught early on to dream big. 
"I learned that I could achieve whatever I put my mind to," he says. "This was instilled in me at home and within the Detroit Public School system. As a result, I'm compelled to pay it forward and help others reach their potential."
Paying it forward is exactly what JR is doing. He's Detroit's Senior Managing Director at Per Scholas, a national nonprofit that aims to advance equity and diversity in the tech industry. He is also Connect 313's newly elected chair of the Structure and Operations Committee and a Connect 313 board member. It's a role he eagerly took on after connecting with former colleagues who suggested he participate in our election process. 
"My areas of focus are all things Detroit and all things equity," he says. "As a leader in IT training and Workforce development, it's my aim to facilitate, not only the closure of the digital divide, but also the closure of the economic divide as it relates to tech for people of color. For me, this work begins with structure, policy, and guidelines."
JR earned bachelor's and master's degrees at University of Detroit Mercy and a Doctor of Education degree from Wayne State University. He previously served as an adjunct professor for Wayne County Community College, assistant superintendent at Inkster Public Schools, and an employment outreach specialist in the Civil Rights Inclusion office of the City of Detroit. 
In his new role at Connect 313, JR is committed to making sure the voices, values, and needs of all Detroit residents come first – no matter their zip code. He's using his knowledge and experience to ensure equitable opportunities for all with a focus on simplicity and efficiency.
"I love the pride of the people of Detroit. Our city's ability to lead and set trends that the rest of the world follows is like no other place on the planet," he says. "Together, we will close the digital divide in our region."


Have an idea for bridging the digital divide in Detroit? Let us know on our suggestions page here: https://connect313.org/suggestions/.