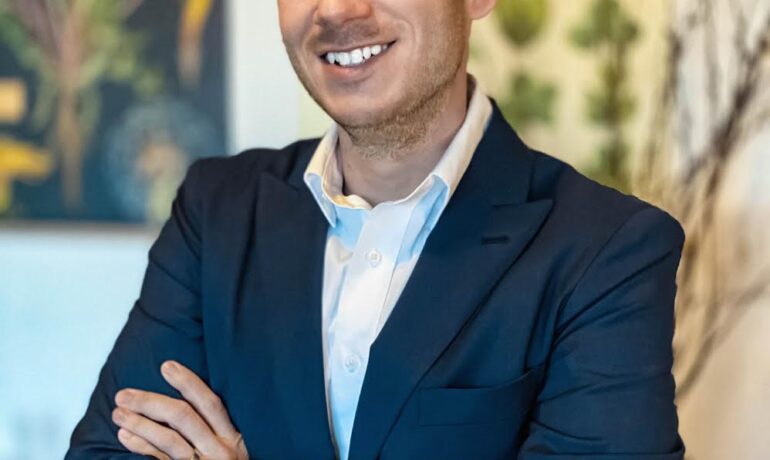 David Luea: An integral contributor of a transformative initiative
As Connect 313's Digital Inclusion Initiative Project Manager, David Luea always stays busy.
"From the Community Ambassador program to the Neighborhood Tech Hubs, I am responsible for organizing and contributing to the development of digital equity impact projects in Detroit for Connect 313," David says. "My job is to help develop and assess program strengths and identify areas for improvement."
David joined Connect 313 in 2021. Since then, he's supported the launch of 17 Neighborhood Tech Hubs, helped develop Connect 313's Community Ambassador program, overseen more than $300,000 in committee-funded programs, and witnessed 100,000 Detroiters sign up for low-cost internet through the Affordable Connectivity Program.
"I'm proud to be an agent of change for Detroiters, and I love working alongside dedicated teams to bridge the gap between technology haves and have-nots," he says. "The ability to witness the positive transformation of individuals and communities, while fostering collaboration and embracing innovation, makes this role both fulfilling and impactful."
David graduated from Ferris State University in 2008 with a focus on advertising, marketing, and business. At Connect 313, he works closely with the marketing department to promote programs and community partner events.
"The most rewarding aspect of this role is being able to contribute to such an important and transformative initiative," says David.
His work is making a difference. Connect 313 has helped close Detroit's digital equity gap. In 2020, 40 percent of Detroiters were digitally included. This year, the number is closer to 70 percent.
"I hope to see a future in digital equity where universal high-speed internet access is a reality and underserved communities have equitable access to devices and digital literacy programing," David says. "If Connect 313 continues to amplify our collaborative partnerships and collective efforts, I believe we will see 100 percent of Detroiters being fully digitally included, sooner rather than later."