A Connect 313 Grant is Keeping Families Together
The bond between a parent and a child is one of the most important relationships in a child's life – and it's critical for their development. But, for kids with incarcerated parents, the separation adds a barrier – one Developing Despite Distance (3D) aims to break through.
"When [kids are] connected to their parents, they show up better in schools, on their sports teams, and in their community spaces because they're getting that support," says Tiffany Brown, 3D's Founder and Executive Director. "My mother was incarcerated when I was a teen and we maintained a positive connection, despite me only being able to visit her one time in almost 4 years."
The Detroit-based non-profit supports young men, ages 10-18, whose parents are incarcerated. The 3D team helps with letter writing, group counseling, field trips, and prison visits, all of which are key to nurturing parent-child relationships. Unfortunately, during COVID, prison visits stopped for nearly 2 years. Even now, visits are still restricted behind plexiglass walls.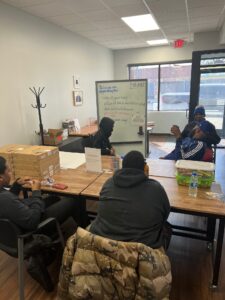 To keep kids connected, Tiffany applied for a Connect 313 tech grant. The grant gave 20 children Chromebooks that they're using to communicate with their parents.
"It felt like Christmas when we pulled those Chromebooks out that day," Tiffany says. "I think the more we can provide access and minimize barriers, that's exactly what we need to be doing for young people, just give them the opportunity and they'll take it beyond what even we are thinking about."
Although Tiffany says nothing compares to face-to-face visits, the laptops provide families a key tool to send emails and photos and get near-instant feedback from their parents, who are often hundreds of miles away. They also hope to add video chat capability soon.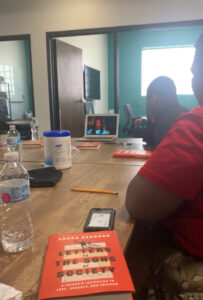 "I know that parenting from prison can still be effective with the right level of support," Tiffany says. "I'm really thankful for this [grant] and I'm thankful that the Connect 313 team made it really easy for us to apply. [This kind of support is what] non-profit leaders, like myself, have really, really been hoping for and dreaming of."